desktop PC version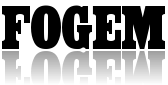 FULNESS OF GOD EVANGELICAL MINISTRIES
(Evangelist (Mrs) Victoria Adekoya)
introduction
FOGEM is an evangelical work that started in Nigeria, in April 1996, as ministeries under a big umbrella.


The main areas of operation of the ministry are:
crusades,
outreaches and conferences,
media, literature and magazines.
Mark chapter 16 verse 20 is our watch word and God has ever been faithful to His Word.

Home issues is all about homes, we answer questions that are sent to my email address. We encourage people to call us after the telecast or during the week. It is a recorded programme that is always a blessing to millions all over the world.

Our programme - London Mothers Gathering, started in 2008; it's an avenue where I share my heart with mothers, children and youths. This programme also an avenue to pray for mothers and women looking unto God for the fruit of the womb. We always have testimonies of great rescue from the Master Himself.

Any support you are able to offer the ministry would be greatly appreciated.
contact information
| | |
| --- | --- |
| England | Evang (Mrs) Victoria Adekoya +44 785 327 9910 (victoria@fogem.org) |
| | Bro Alfred Adekoya +44 785 341 3443 |
| | Bro Yemi Ojo +44 795 142 8351 |
| | Sis Bev Arimoro +44 772 802 8840 |
| Nigeria | Deaconess Mrs Yinka Ogunyemi, Co-ordinator +234 803 046 6840 |
| | Sis Temitope Adesina, Area Co-ordinator +234 803 407 9940 |
| Austria | Bro Nelson, Co-ordinator +43 1 967 3576 |
free resources
books and audio-visual materials available from the ministry
audio-cds

*for orders from Nigeria, please contact the Country Co-ordinators

^^return to top